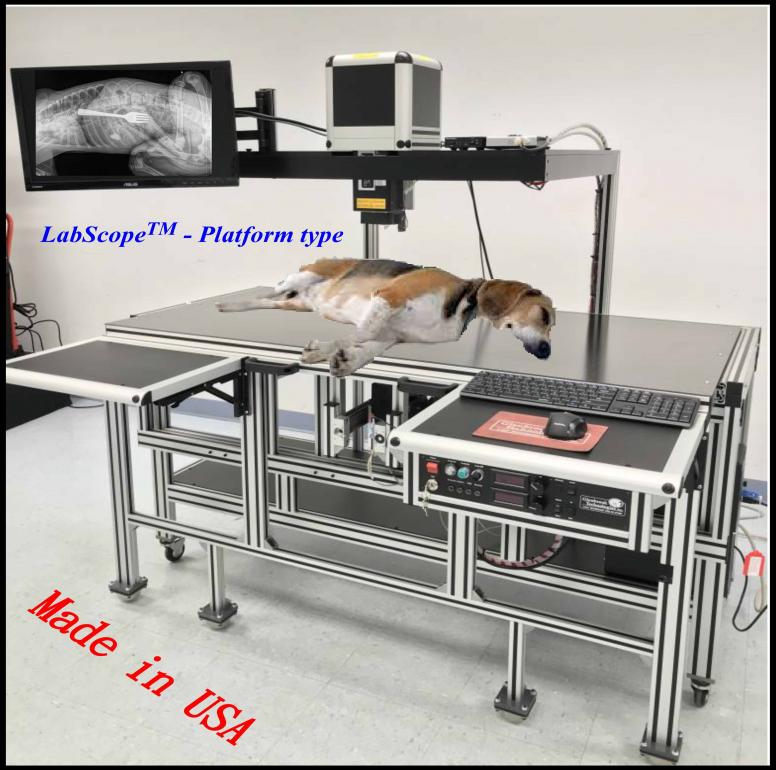 ---
Glenbrook Technologies introduces a new series of the real time X-ray system "LabScopeTM" for Animal-Based Research . The LabScopeTM features Glenbrook's patented "Magnification Fluoroscopy" technology now providing the highest resolution, low dose micro-fluoroscopic imaging for small and large animal research.
The "LabScopeTM" has distinguished itself in research laboratories around the world for its role in life saving, small animal, pre-clinical research. Customers are University of Missouri School of Medicine, Columbia University Medical Center, Tohoku University School of Medicine … etc.
The "LabScopeTM-Platform" will now permit the same high resolution, low dose technology to be applied to larger animals such as cats, dogs, pigs and primates animals.
---